Bagley Fire Department
The Village of Bagley Fire Department has approximately 16 members.
The department covers the village and lends mutual aid to surrounding communities.
We also have a First Responder unit of approximately 14 members.
Chief:
Arnold Bruggeman — 608-988-6463
Assistant Chief:
Ryne Jackley — 608-306-3187
In case of emergency, DIAL 911.
---
Members of the Bagley Fire Department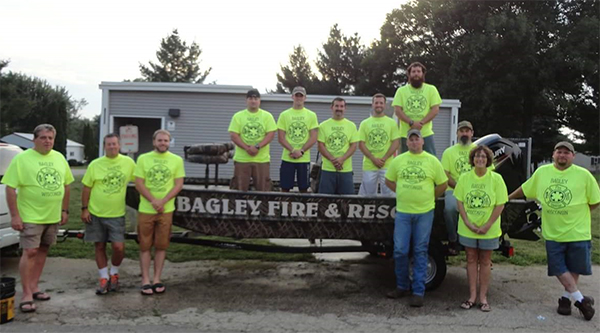 Bagley 1st Responder Team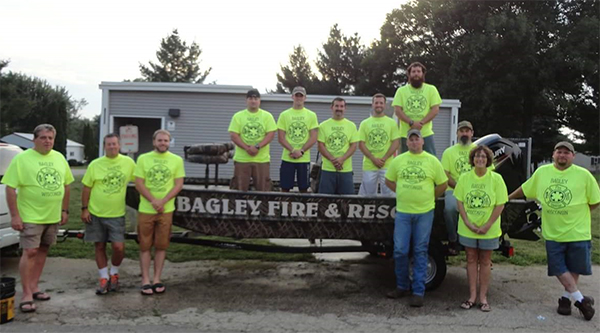 Fire and 1st Responder Fleet